Careers
Work for Culligan, a worldwide leader in water treatment.
Why Work for Culligan?
Culligan is an industry-leading water solutions provider with a
worldwide presence
. Known as the
water experts for over 80 years
, we pride ourselves on offering water treatment products that provide our consumers a better lifestyle and also help to preserve the environment.
In addition, Culligan believes in
giving back to the community
. We feel that as an international company it is our duty to be a
leader in social responsibility
. That is why we are involved in both local community projects and international clean water initiatives.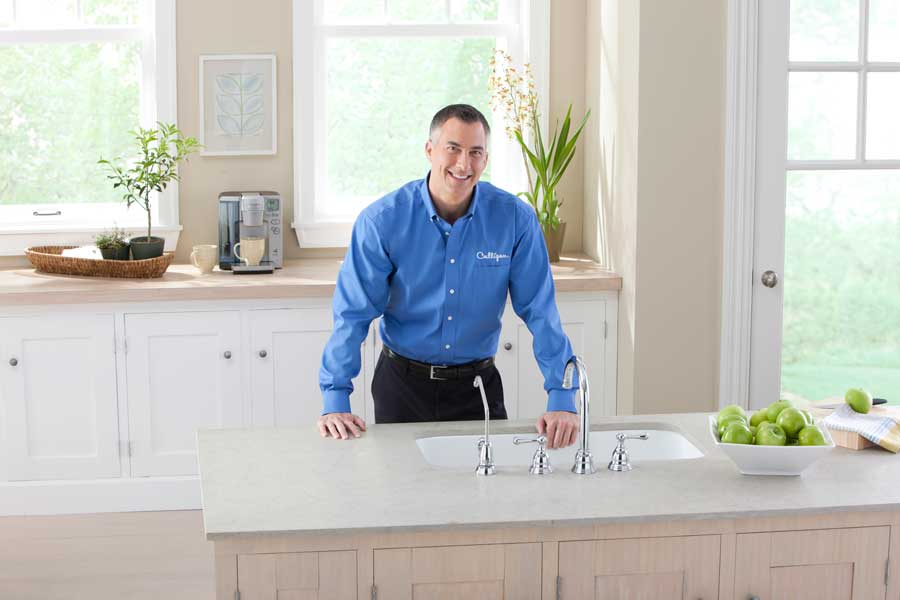 Culligan Employment Opportunities
We don't have any immediate openings at this time, but are always looking for qualified candidates.
Please contact us to submit your information for possible future career opportunities.
Latest
Blog Posts
Convenient, tasty and sustainable, a Culligan bottleless water cooler is a great drinking water solution for your home or office.
Get answers to common questions about America's public and private water systems.
Getting set up with Culligan drinking water was a great experience starting with meeting John in the store where he educated us on the Culligan water system and what we needed to have in our home. When the time for the installation came it was a fairly quick process (2 hours or so) and everything went very smoothly. Using the water has also been a great experience. Coming from Lake Michigan water we weren't sure exactly how the water would taste or feel. Thankfully it has exceeded our expectations. Drinking the reverse osmosis water is very comparable to drinking Lake Michigan water and using the soft water for things like dishes or washing clothes is pleasant and doesn't leave an odor behind.

Christopher Pinski
- Culligan Customer